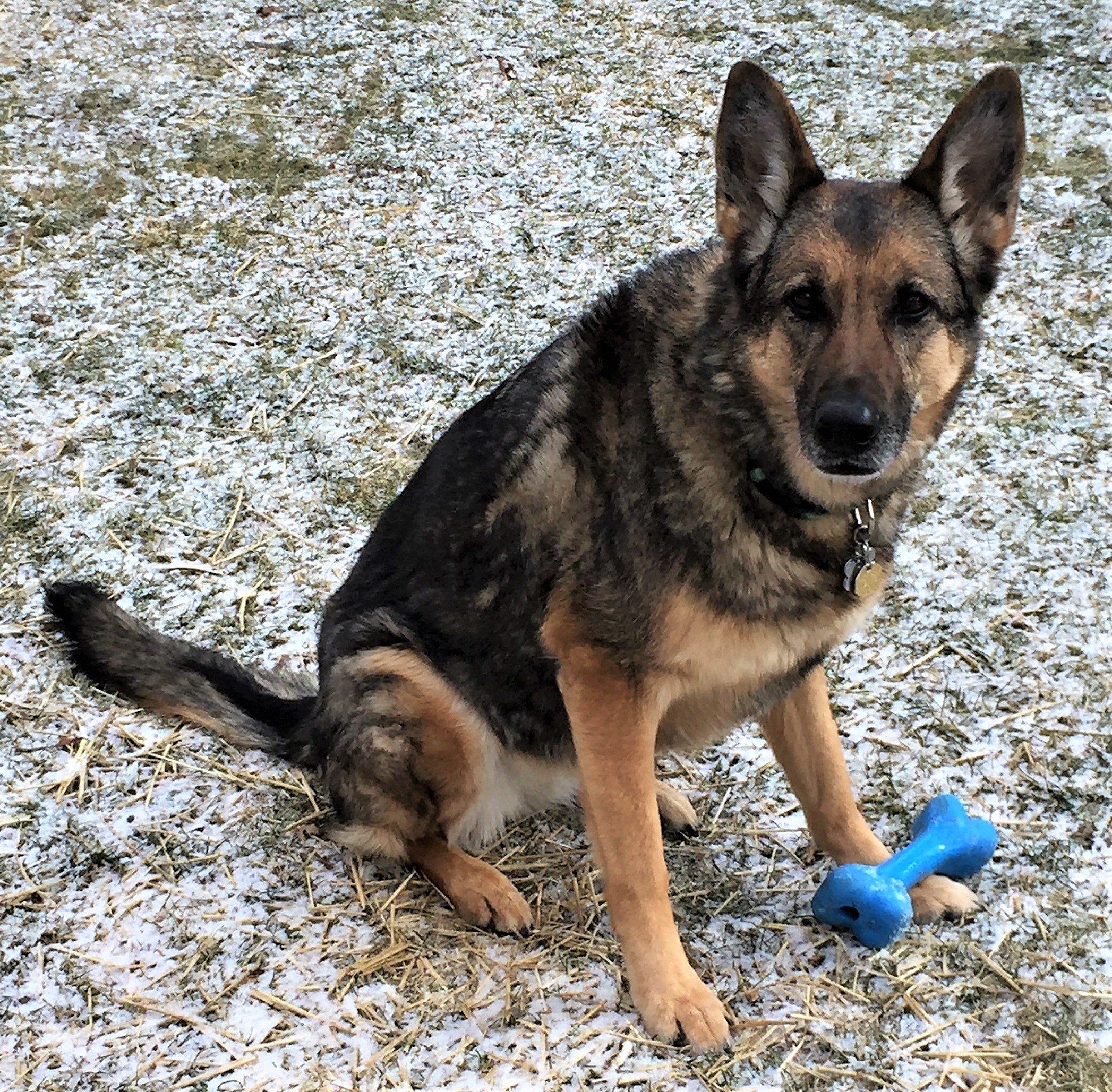 AKC or UKC (etc) Registered Name: Storm's Summer Jade
Call Name of Pet: Jade
04/13/2010 – 02/10/2023
Titles earned: Novice Obedience in both AKC and UKC Rally Obedience AKC RN, RA; UKC URO1, 2, 3 Trick TKN, TKI

Jade always wanted to be with us and enjoyed retrieving her toys and sticks. She ALWAYS loved to play in the snow. Jade liked being in the ring with me and made Rally look easy. Looking back on her photos, we have several where we caught her laughing with her eyes squinted close and a big grin on her face. Jade was my demo dog in Advanced Beginners for six or seven years during which time she met a lot of dogs and always subtlety reminded them who I belonged to.
Members: John & Patti Clifford