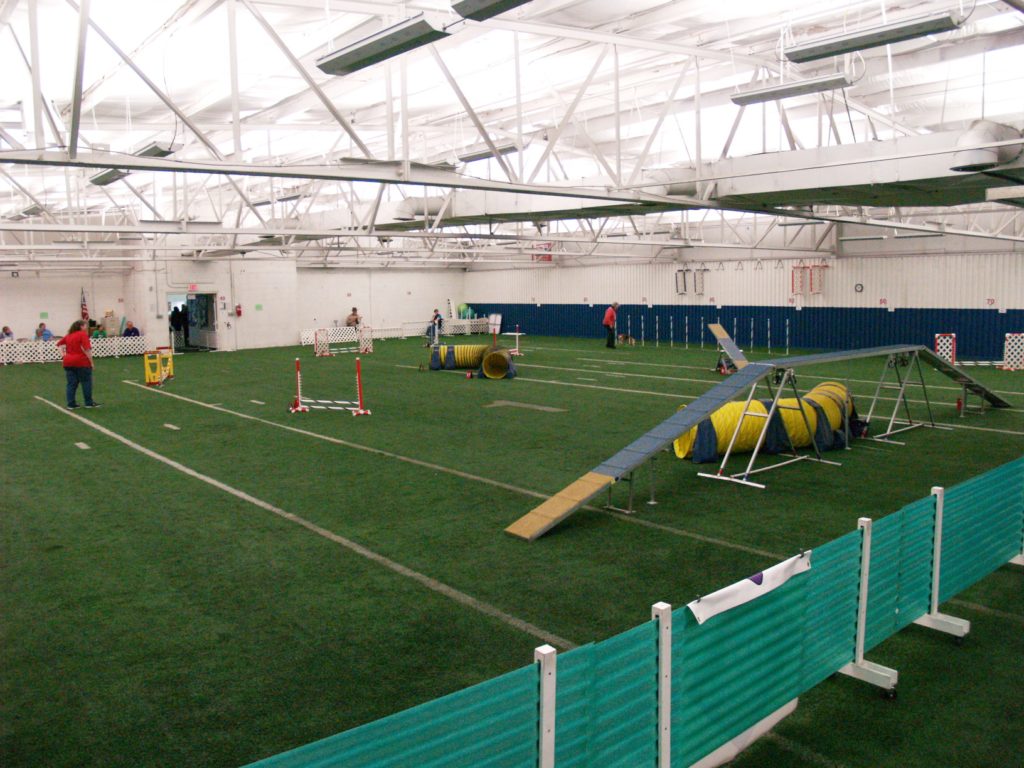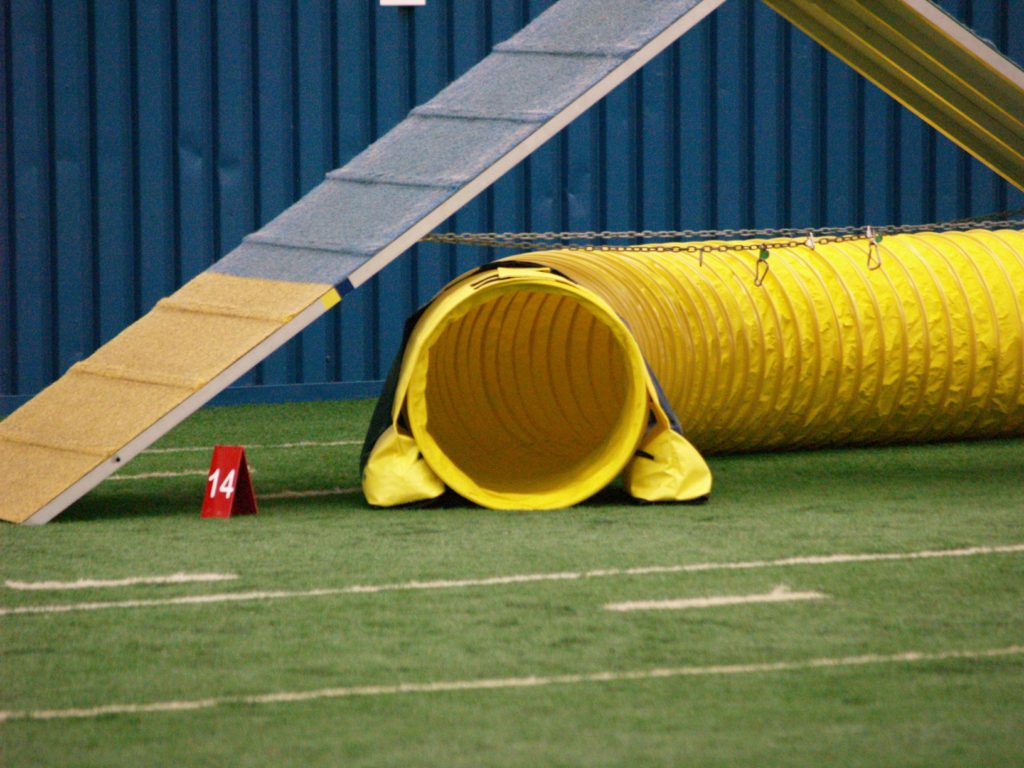 What is Agility?
If training your dog to leap over hurdles, crawl through tunnels, traverse a seesaw, walk a plank suspended four feet above the ground, scale an A-Frame and weave through a line of poles like a snake sounds like fun, then dog agility may be just the sport for you and your dog! Nearly all dogs, from the family pet to show ring champion; from the purebred mini Dachshund to the Bernese Mountain Dog to the mixed breed All-American enjoy agility whether it is for fun or competition. Started in Great Britain in the late 1970's, dog agility first appeared in the United States in 1985. Patterned after equestrian jumping events and using obstacles derived from the military K-9 corps regimen, dog agility combines the competitive elements of agileness, speed, confidence and handler control in a test over an obstacle course designed especially for dogs. Dog agility is a fun sport that affords the handlers the opportunity to demonstrate a dog's willingness to work under a variety of conditions.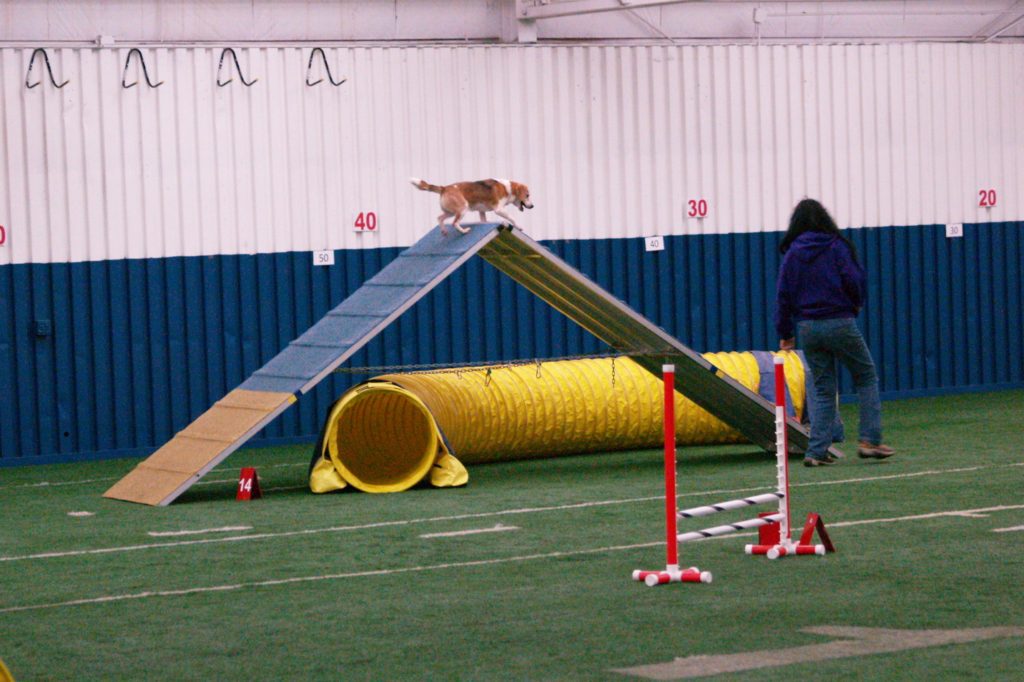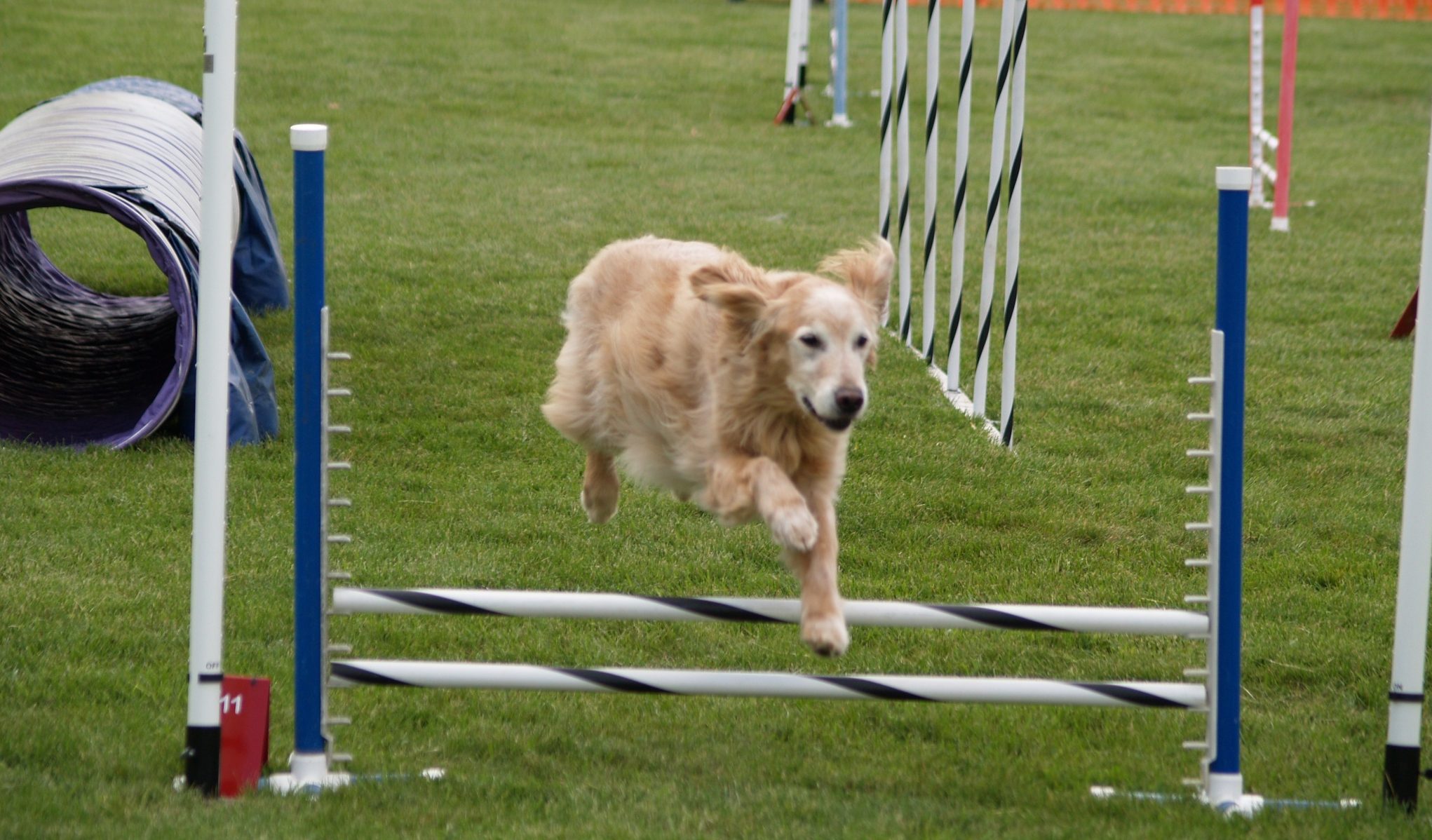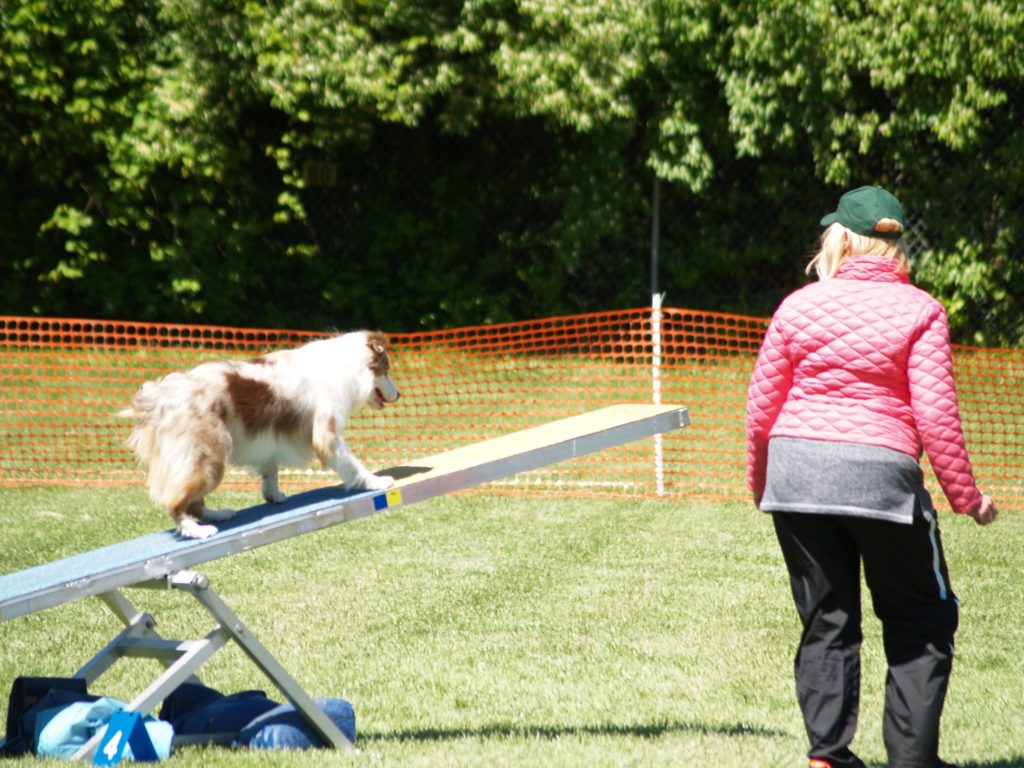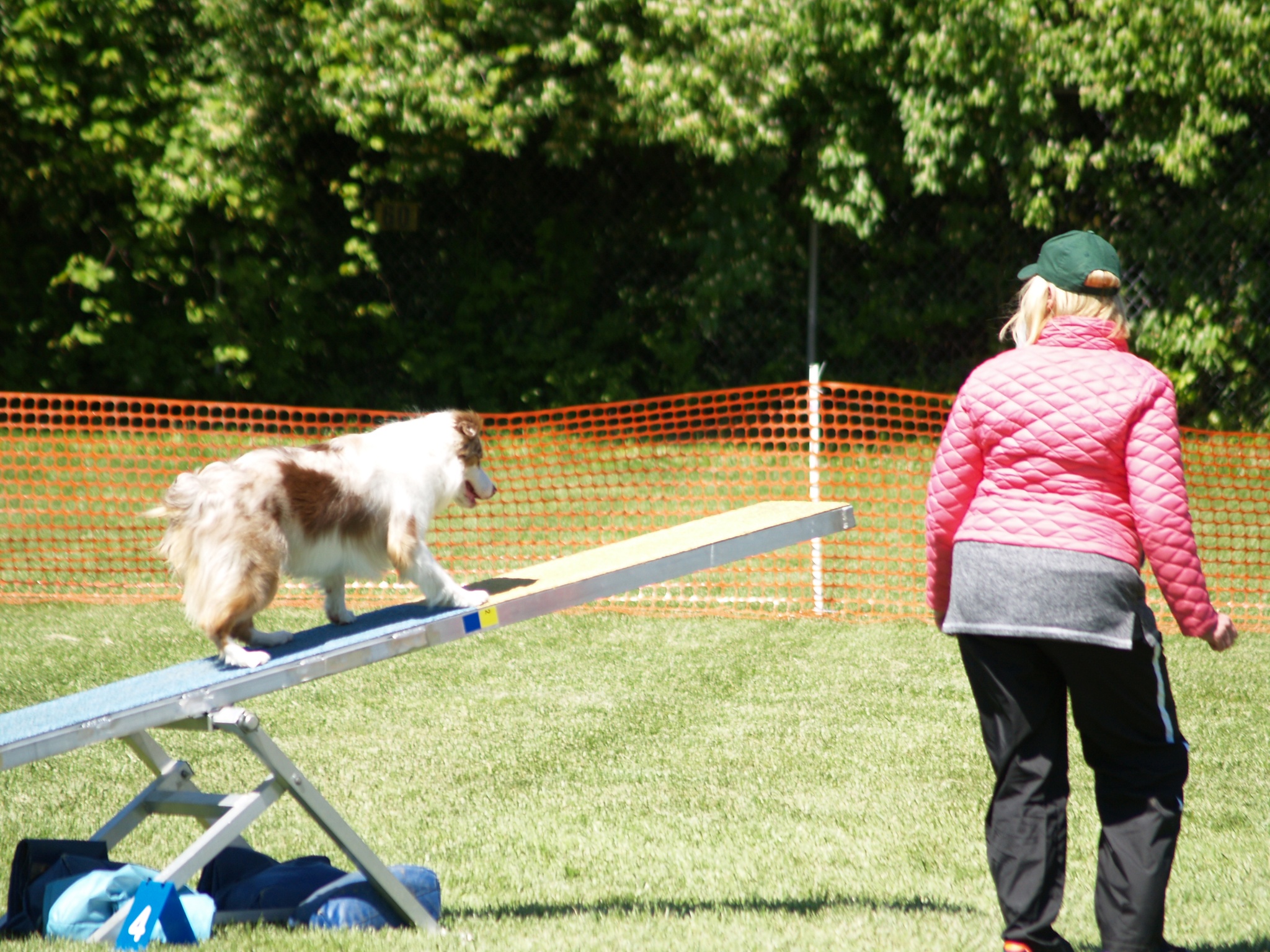 Agility Classes
Agility classes of all levels are offered weekly consisting of 7 week sessions and meeting for 1 hour indoors .
It is Gem City's policy to require handlers to complete an evaluation form to assess if their dog is ready for agility prior to enrolling in a class. This evaluation is to determine basic off-leash skills and the dog's willingness to work in a group class environment along with other dogs and handlers.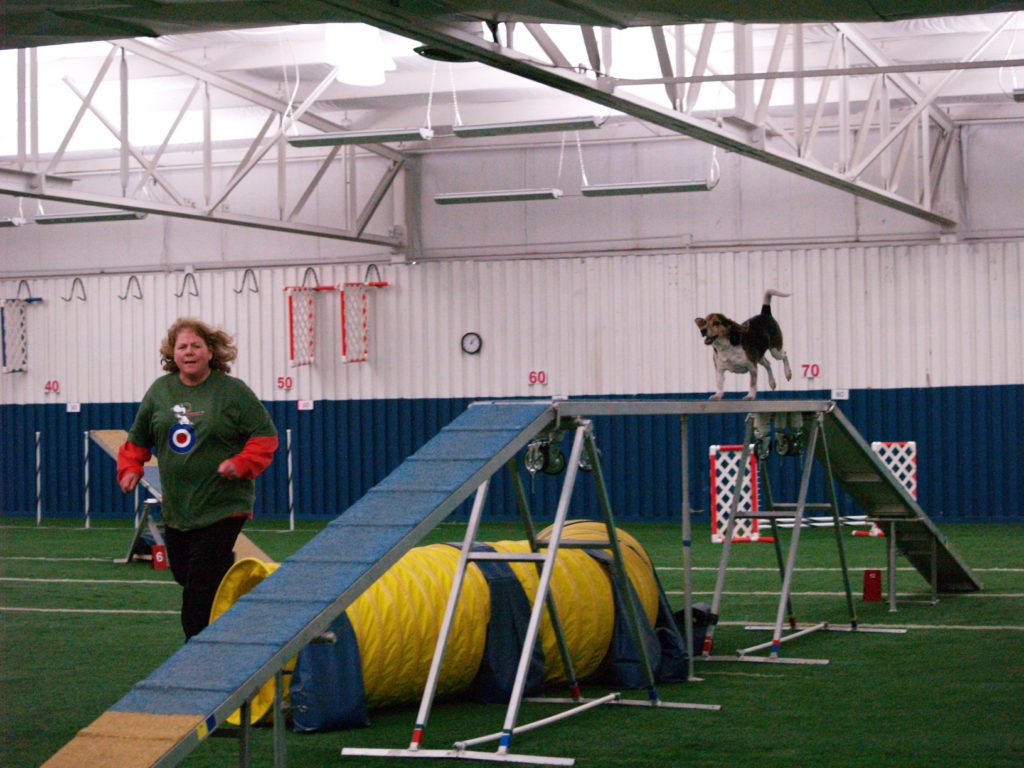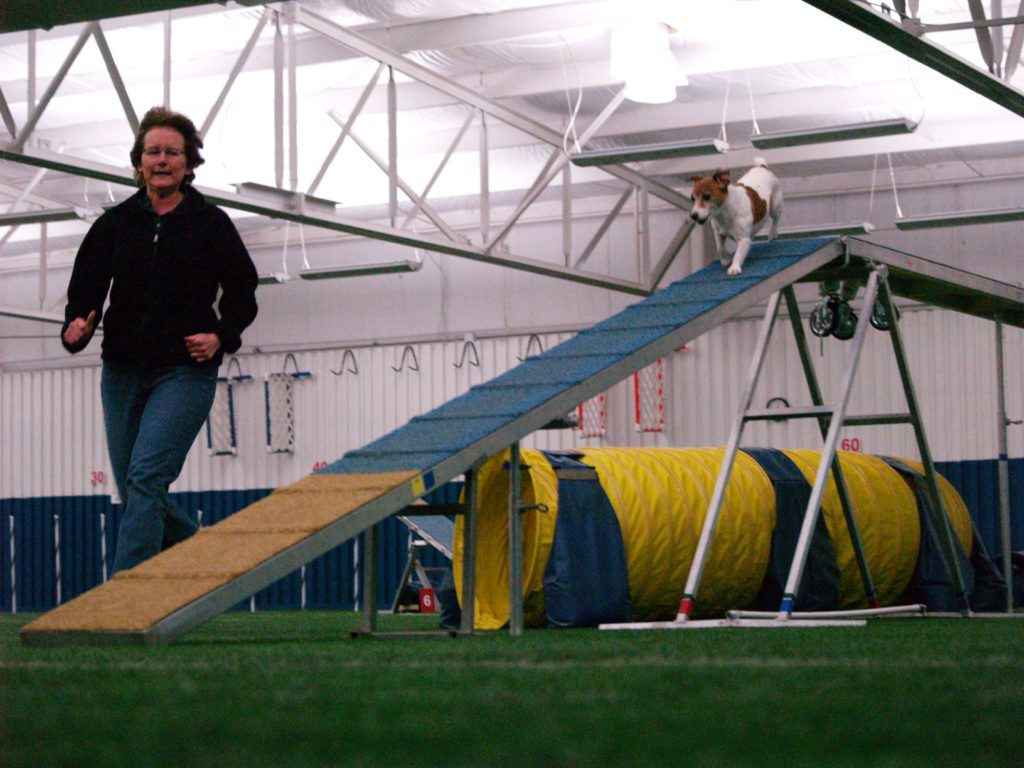 Types of Agility Classes Offered
Foundations for Agility

Intro to Beginner

Beginner 1, 2, and 3
Novice
Lateral Distance Handling
Novice/Open Competition

Advanced Competition
Masters Competition