Click "register" for more information!
Gem City Dog Obedience Club 2024 Class Schedule

Session 1

January 4th thru February 21

Session 2

March 11th thru April 25th

Session 3

May 13th thru July 1st

Session 4

August 5th thru September 23

Session 5

October 7 thru November 21st
Gem City Dog Obedience Club is volunteer club located in Dayton Ohio. Our goals are to help train people to train their dogs, promote responsible dog ownership, and make better canine citizens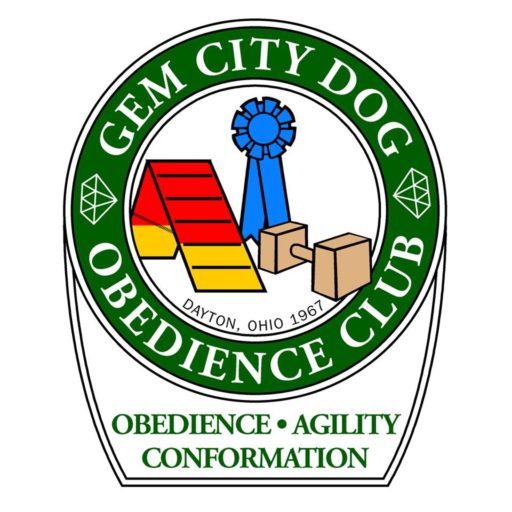 At Gem City Dog Obedience Club we focus on training techniques to help you communicate with your dog in a more positive and effective way. We offer Puppy, Beginner, Advanced Beginner, Novice, Open and Utility Obedience Classes. We have Rally and World CynoSport Rally classes, Tricks classes, and Freestyle classes.
You and your dog can start from scratch on our indoor turf room to learn Foundations for Agility. We can help you all the way through masters level with our expert instructors!
Join our Grand Champion title earning instructors for our Conformation classes!
We also have several outdoor events at our separate large land property. Outdoor Coursing Ability Testing, Earth dog in real tunnels in the ground, and you can watch dogs fly across the grass while practicing Agility!