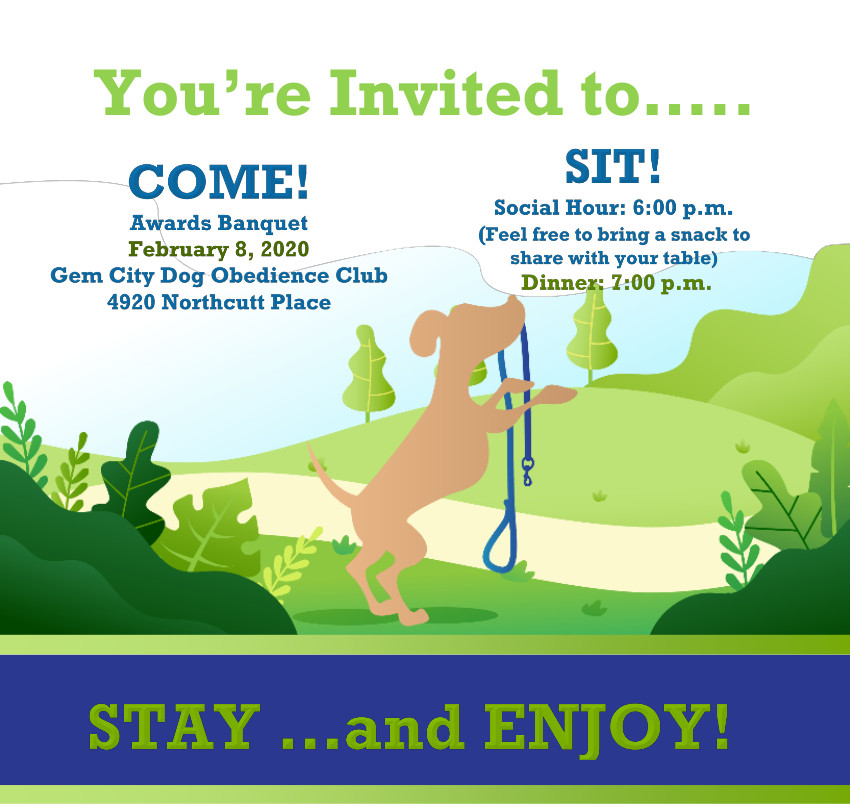 We are very excited to announce the tickets for the 2020 Banquet (for those 2019 titles you won) are on sale now!
COME!
Awards Banquet
February 8, 2020
Gem City Dog Obedience Club
4920 Northcutt Place
SIT!
Social Hour: 6:00 p.m.
(Feel free to bring a snack to share with your table)
Dinner: 7:00 p.m.
Cost: $18 / per person
RSVP BY: January 31, 2020
Pay and register via PayPal by clicking HERE!
Prefer to mail in your registration with a check?!? That's fine! Click here for the printable mail-in flyer!
Questions? Contact [email protected]